Dr. Beyer Gives a 1-Minute Explanation on How We Can Help With Your Knee Conditions. Watch the video.
See Below for More Information and an Exclusive Special Offer!
---
We have therapies used by professional athletes.
Millions of Americans suffer from chronic knee pain, a common ailment that is typically caused by damage to the cartilage, ligaments and nerves surrounding the knees. Common symptoms of this condition include pain, swelling, bursitis, chronic sprains, and tendonitis.
These treatments are outpatient options that cater to individuals suffering from chronic knee pain who are not ready (or willing) to undergo painful surgical procedures.
The treatments utilize breakthrough cold laser and micro-current pulses to repair and regenerate nerve endings surrounding the affected areas, heal damaged soft tissues (tendons, cartilage, ligaments) and naturally reduce pain causing inflammation.

---
Laser Therapy
Low Level Laser Therapy (LLLT) is a fast growing field of medicine recognized by every major industrialized nation in the world, offering painless, non-invasive and highly effective drug-free solutions and with no known side effects. This is also known as "cold laser," and is used by many professional athletes in the treatment of both knee and shoulder problems.
No other device except the Hako-med Horizontal Therapy device can stimulate electrically and biochemically. This means that damaged tissue and nerves can be treated at the same time which is exactly why Hako-med Horizontal Therapy is so effective for knee conditions.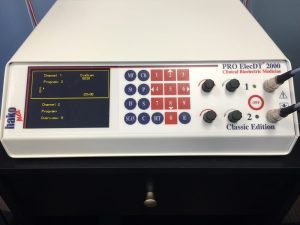 ---
Success Stories
Anita was in a car accident and had a lot of bruising and swelling along with pain and discomfort in her knee. During the course of her treatment with the cold laser, she was getting her mobility back and had way less swelling. It was a very simple treatment with the cold laser.
Drew had knee surgery, but still had some pain and stiffness in the knee. After about 4 weeks of cold laser treatments he started to have improvement in mobility and noticed the stiffness didn't happen as often, and would not last as long.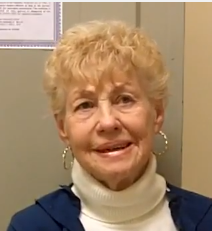 Audrey was experiencing pain in her left knee and some crunching, and grinding in her left knee. She decided to start treatments with Dr. Beyer which included decompression therapy, cold laser therapy, and more. She also had her back worked on which felt great just after a couple treatments. Now, at the end of her treatment plan, Audrey is mostly pain free and can now do things she could not before.